You are sitting at your desk, working on your next board report when you happen to glance at the calendar. YIKES!! It is time to write and send your year-end appeal! You need the appeal to yield a high rate of return so that you and your organization can continue to provide high quality services during the next calendar year. Here are a few tips that can enhance your appeal's success.
Tip 1: Segment your donors
It is tempting to send the same year-end appeal to all of your donors. It is less work and less time consuming. However, why would you send the same appeal to someone how has supported your organization one time and to someone who has been loyally donating for 10 years? By segmenting out long time donors, your appeal can be personalized to their giving history. Segmenting your donors can also help you determine how best to how to ask for a gift. Some donors respond best to direct mail while other donors are more likely to respond to an electronic appeal. (If you are not already collecting electronic contact information at every opportunity, start to do so now so you are ready for the end of next year!)
Tip 2: Make it easy for the donor to give
With every direct mail appeal, include a return donation card and a self-addressed envelope. (If your budget allows, provide a stamp on the envelope!) Your return donation card should include information about the donor (name, address, phone number, email address, etc.), suggested giving levels, giving opportunity via credit card, and your website address so that a donation can be given online.
With your email appeals, make sure that you imbed a link directly to your donation page. Make sure it is readily accessible, easy to use, and in good working order! Nothing is as frustrating for a donor who wants to give but can't get your donation page to cooperate!
Tip 3: Craft an effective message
Your year-end appeal should paint a picture that establishes an emotional connection with the donor so that they are moved to donate. Make your language conversational and friendly. You want to focus the attention on the donor so ensure that the word "you" is used more than "I, my, or me". Talk about how their gift will make a difference. "This past year, we were able to provide children's clothing to over 100 families. There are so many families in our county that need this help. Your support will make the dream of increasing last years numbers a reality. "
Here are four questions to ask yourself as you draft your message:
· What is the most compelling need your donors can help solve?
· What is the story that will move readers to give?
· How will the donor's gift make a difference?
· What tangible examples can be provided of that impact?
Tip 4: Make sure you ask!
Well, that seems rather obvious but it is surprising how often the year-end appeal letter does not state a specific call to action! In fact, it is okay to ask for a donation early in the letter and you can ask more than once. Suggested giving levels can help your donor visualize how their gift will make a difference. "Your gift of $250 help us provide children's clothing to 10 families. A gift of $500 will clothe children in 20 families." For your loyal repeat donors, you can suggest a gift amount based on their past giving behavior.
Tip 5: Remember to say thank you
In a previous blog, we talked about the importance of saying thank you. For every year-end appeal letter that yields a gift, a follow-up thank you is necessary. For most gifts, this most likely will be a thank you note or letter. For larger gifts, a follow-up phone call might be made by you or by a member of your board. Effective stewardship makes donors more receptive to your next appeal campaign.
I wish you the best of luck with your year-end appeal! May your donors be generous and may your organization continue to provide the important services that it does!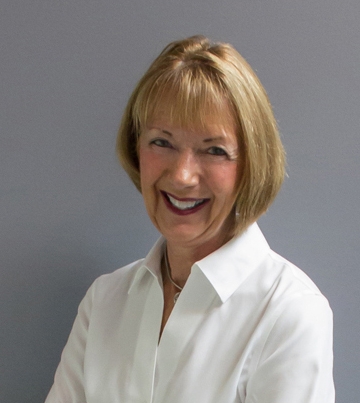 Dr. Jill Nilsen has more than 35 years experience working at Eastern Illinois University and was responsible for all of the external outreach to their many customers. She was responsible for marketing, communications, fundraising and building strong alumni relationships. She also is an active volunteer in the regional nonprofit sector having served as board president of the Charleston Area Chamber of Commerce, Excellence in Education Foundation for Charleston, Sarah Bush Lincoln Health Center Board, and the Coalition Against Domestic Violence. Jill and her husband Hank reside in Charleston.